BIS Certificate For Footwear | ISI Certificate For Footwear
BIS Certificate for footwear - a mandatory requirement for quality control.
We understand, that obtaining a BIS certificate for shoes or footwear does not seem like a big task or something which should be done. However, being experts we can guarantee that footwear or shoes must be BIS certified as per Quality Control Orders (QCOs) on Footwear Products by DPIIT, under which 27 footwear products fall under the mandatory product category. 
Below-mentioned QCOs were issued for footwear made of rubber or polymeric material, leather and other materials, and PPE footwear -
Footwear made from all-Rubber and all Polymeric material and its components (Quality Control) Order, 2020
Footwear made from Leather and other materials (Quality Control) Order, 2020
Personal Protective Equipment – Footwear (Quality Control) Order, 2020
Thus, every manufacturer or importer of footwear and shoes is responsible to obtain a BIS certificate. In the light of this, let's see, what are the different types of BIS schemes and which ones are applicable to footwear.
Which BIS Certification is Applicable to Footwear/ Shoes?
The Bureau of Indian Standards (BIS) includes three different certification schemes, namely -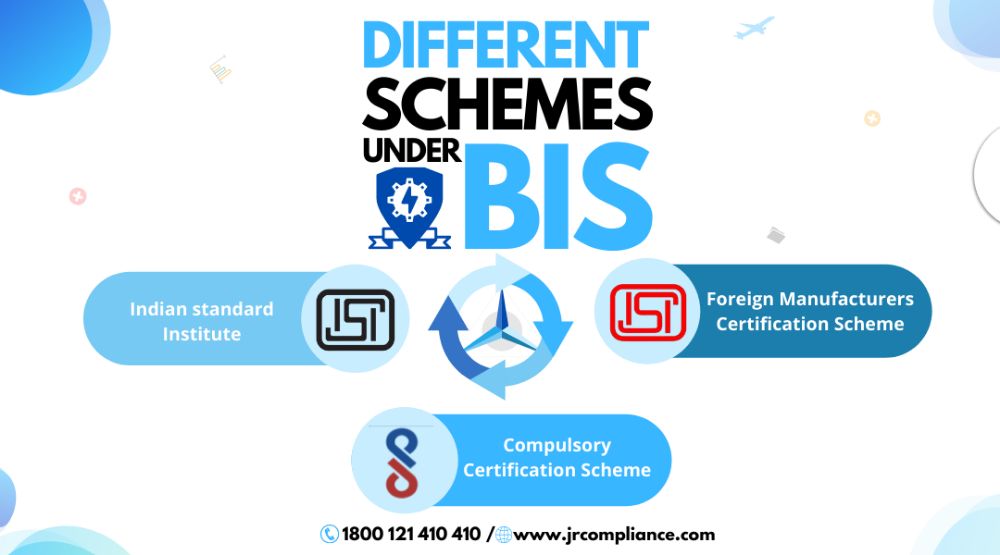 Let's understand each scheme in detail -
Indian Standards Institute (ISI) is the certificate scheme under BIS (Bureau of Indian Standards) which confirms that a product withstands the BIS standards which ensures safety.
Foreign Manufacturers Certification Scheme (FMCS) as per the BIS Act, 2016 and Bureau of Indian Standards (Conformity Assessment) Regulations, 2018, BIS has the authority to provide a license to the foreign manufacturer to sell products in the Indian market.
Compulsory Registration Scheme (CRS) under the Scheme-II of Schedule-II of BIS (Conformity Assessment) Regulations, 2018. Further, under this, a number of guidelines have also been formed for electric and electronic products. 
As you must have understood, both certification schemes include different products depending on which a certain BIS certificate is applicable on the same. 
Just so we are clear, ISI and FMCS certification includes all the products such as cattle feed, steel, food, cables, toys, and more, excluding electric and electronic products such as air conditioners, mobile phones, barcode scanners, etc, as these fall under CRS. It is to be noted that, the process of all the certification schemes under BIS differs, thus, it is necessary to thoroughly understand the certification scheme applicable to footwear/ shoes, or else it could delay the process of certification. 
Here, let's have a look at the process of obtaining a BIS certificate.
How to Get a BIS Certification | BIS Certification Process
ISI Certification Process (ISI Certificate For Shoes/ Footwear)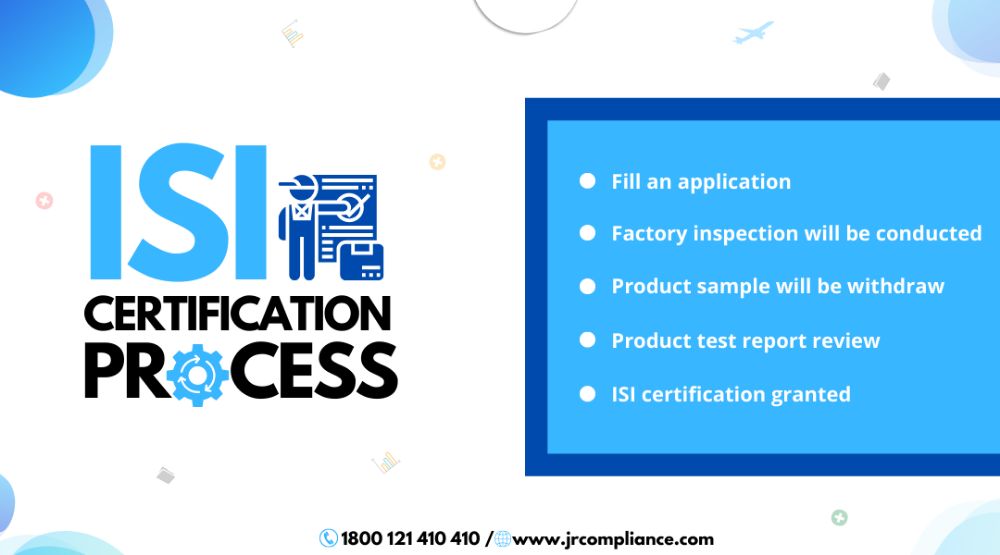 The application form needs to be filled out.
Further,  a factory inspection will be conducted for the assessment of manufacturing infrastructure, production process, quality control, and testing capabilities.
During an inspection, a product sample will be drawn for testing in a third-party laboratory.
To review, the test report of the product sample will be used.
Finally, you can obtain the certificate, if your product complies with the laid standards.
FMCS Certification Process
The application form will be duly filled accompanied by the required documents.
Along with form submission, a requisite fee will be paid, then a factory inspection will be conducted to verify the manufacturing and testing infrastructure.
During factory inspection, the sample of a product will be drawn for independent testing.
Once the inspection and independent test report verify that the product is complying with the BIS standards, the registration process will move forward.
Before the grant of a license, the applicant has to pay the license fee, and advance minimum marking fee.
After making payments, the Agreement, Indemnity Bond will be signed and a $10,000 (USD) Performance Bank Guarantee must be furnished instantly after a grant of license.
The FMCS certificate will be issued if a product complies with the BIS standards.
With the process of BIS certification or the process of ISI certificate for footwear/ shoes, it is easy to understand how comprehensive it is, considering that it requires a great deal of effort and time, to meet the compliance requirement of any product under the purview of BIS. 
No problem! We have got you covered.
To make you understand how we will make BIS certification seamless, move to the next section.
How Will We Help in BIS Certification?
We will educate you concerning every aspect of the BIS certificate.
We will check whether a product falls under the purview of BIS or not, including whether a product complies with the BIS standards or not, then, after mutual understanding, the project will move forward. 
Obtaining a BIS certification is no easy task, however, there is no better place to obtain it than JR Compliance because we will analyze the product requirements to give clear guidelines.
JR Compliance has experienced BIS consultants, who can assist you in the documentation, evaluation, and examination.
We are equipped with the necessary resources to conduct a virtual pre-audit to confirm whether your manufacturing unit and production process are complying with BIS requirements or not. 
JR Compliance will schedule a meeting with the BIS officer for a factory audit.
If you lack an in-house testing facility, we will help you in setting up one.
We will coordinate with a BIS accredited laboratory for product testing.
As a leading compliance service provider, JR Compliance will assist you in the customs clearance of the sample products.
You can expect reliable and punctual service delivery as we will also visit the BIS office on your behalf if required.
We invest our sustained efforts to meet the startled queries or demands of BIS.
In case of any concern, we assure to provide the finest solution.
Conclusion
Understanding how to get a BIS certificate for shoes/ footwear or ISI certificate for footwear/ shoes, yet, it can not be ignored that it involves a quite challenging considering that it includes proper knowledge of the certification processes, an understanding of different standards on products, meeting distinct compliance requirements, and more. With that, the comprehensive processes of each certification scheme make it tough for a layman to have knowledge of each aspect related to BIS certification, we would ask you to contact a professional assistant - JR Compliance.
We - India's #1 compliance service provider is equipped with all the resources to make the BIS certification process in Delhi or India seamless.
Ping us in and get your BIS certificate instantly.