BIS Certification for Footwear - An Essential 2023 Update in Certification| BIS Certification Online
According to the latest Guidelines from the Department for Promotion of Industry and Internal Trade (DPIIT), the BIS/ISI mark certification is mandatory for Domestic Footwear Manufacturers and Importer of Footwears in INDIA who manufacture footwear made from leather and other materials.
According to QCO (Quality Control Order), footwear manufacturers are required to adhere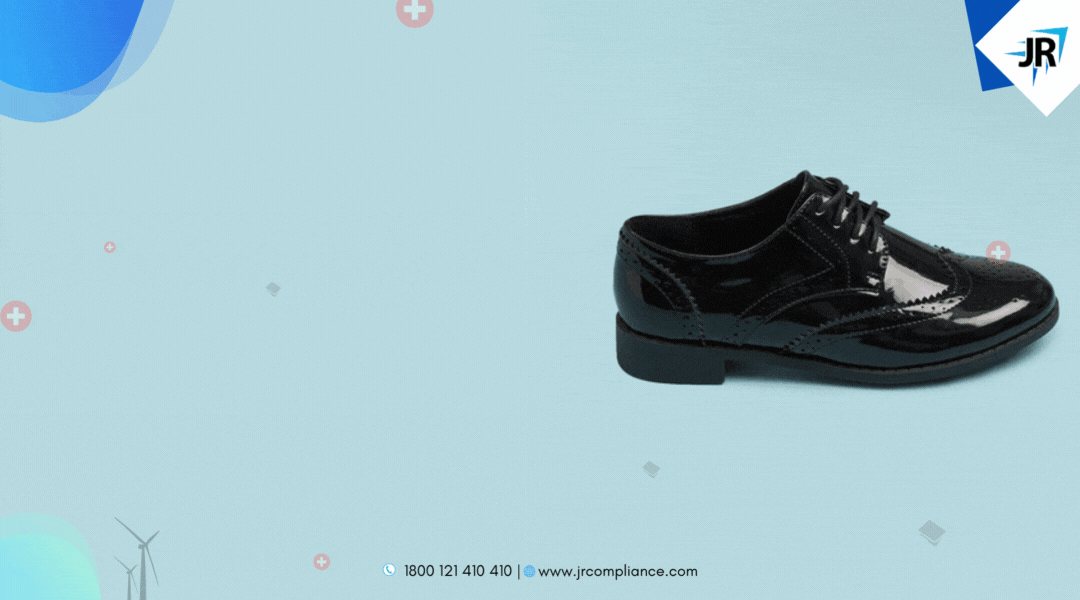 to stringent quality standards set by the Indian government till the 1st of July 2023 all the Large and medium-scale footwear manufacturers must obtain the BIS certification Online by the 1st of July 2023, according to a recent update by DPIIT. A call is out for the immediate application of BIS certification to 24 footwear products that will become legit from 1st July 2023. 
Here the department has issued quality control orders for different footwear manufacturers who manufacture footwear made from Leather and other materials like polymeric and its components. There are three different QCO orders published by the Bureau of Indian Standard:
Footwear made from Leather and other materials
Personal Protective Equipment Footwear
Footwear made from all-Rubber and all Polymeric material and its components
The Bureau of Indian Standards shall be the certifying and enforcing authority for the goods or articles specified as mentioned in the quality control orders.
BIS Certification for Leather Footwear, Protective Equipment, and Rubber and Polymeric Material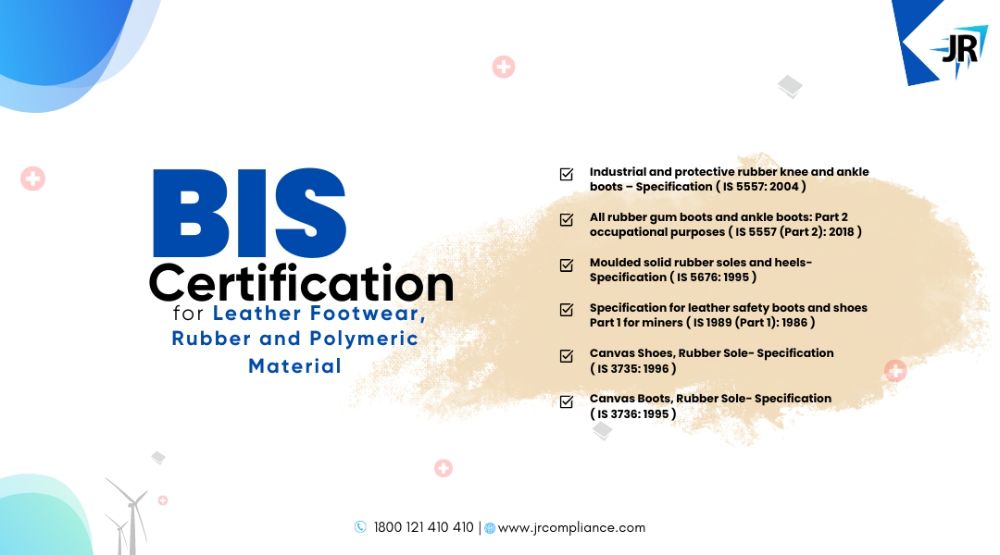 In India, the Bureau of Indian Standards (BIS) is the national standards body responsible for ensuring quality, safety, and reliability across various industries. For manufacturers in the country, BIS certification is an important requirement for conformity to specified standards.
For the footwear industry, BIS certification verifies that footwear meets the necessary safety and quality benchmarks. It involves rigorous testing and evaluation of the product, ensuring compliance with relevant Indian standards.
Latest Updates on BIS Certification for Footwear
BIS periodically modifies its certification standards and procedures to reflect changing market demands and technological developments. Some of the most recent updates pertaining to BIS certification for footwear are listed below: 
Expansion of Product Range: BIS has outspread the facilities for all the business owners be it small, medium, or large. The certification for footwear will be applied to 24 footwear products that include PVC sandals, rubber gum boots, slippers, rubber Hawai chappals, molded plastic footwear sportswear, derby shoes, and more. This ensures that manufacturers across the spectrum can avail of BIS certification for their specific product offerings.
Quality Standards Updated: BIS continually updates its footwear quality standards to reflect shifting customer preferences and regional and international fashions. The most recent revisions place a strong emphasis on elements like material quality, performance, and durability. 
Certification Process Streamlined: BIS has introduced online platforms and streamlined procedures to simplify the certification process for manufacturers. This digital transformation enables faster processing and reduces paperwork, making it more convenient for businesses.
Significance of BIS Certification for Footwear
The benefits of BIS Certification for footwear are numerous, making it simple for both the manufacturer and the customer. With the right quality check, a store can keep its business operating under security and safety. Let's take a closer look:
Quality Assurance: Footwear that has received BIS certification has been found to be of the required caliber. This ensures that the product is reliable, durable, and devoid of potentially dangerous elements. By displaying the BIS symbol on their certified products, manufacturers may increase consumer trust and confidence.  
Compliance with Regulations: According to the BIS Act, BIS accreditation is required for footwear makers in India. Manufacturers satisfy regulatory standards and avoid fines or other legal issues by acquiring the certificate. Manufacturing companies can obtain a competitive edge in the market by adhering to BIS standards for footwear.
Consumer Confidence: The BIS mark on footwear assures consumers that the product has undergone rigorous testing and meets the prescribed quality standards. It helps consumers make informed choices, ensuring they purchase safe and reliable footwear.
**Following the Normal procedure to get the BIS/ISI Mark Certification Process: **
**
**
Submission of Application: Manufacturers must submit an application to BIS along with the required documents, and quality control measures.
Scrutiny of Application: After the Submission of the application in BIS, the BIS official will review the application, If the documents are ok then the application will be scrutinized by BIS officials.
Nomination of BIS Officer: Once the application is scrutinized, The auditor will be nominated by the BIS for factory audit.
Factory Inspection: An inspection will be conducted to have a look at the manufacturer's production processes, quality control measures, and adherence to standards.
Sample Draw for Testing: The sample is sealed by the BIS auditor to ensure compliance with relevant standards, BIS tests footwear samples comprehensively. Tests cover aspects such as material quality, physical properties, safety features, and performance in the BIS-approved Laboratory.
Grant of Certification: Upon successful completion of the testing report and inspection, The Footwear Manufacturer get the BIS/ISI mark License for their own product and he/she will be able to use the BIS mark.
Documents required for BIS/ISI mark certification:-
The following documents are required to obtain BIS/ISI Mark certification for Leather Footwear, Protective Equipment, and Rubber and Polymeric Material
MSME Certificate

List of Raw Materials

Proprietor's Identity Proof

List of Factory Premises

List of Lab Equipments

Flow Chart of the Manufacturing Process

Product test report according to the BIS Indian Standard

Conclusion

This Indian Standard, For the purpose of deciding whether a particular requirement of this standard complied with the final value, observed or calculated, expresses the result of a test or analysis. Keeping the importance of conformance with compliance in mind, we - JR Compliance, a ls shall be rounded off in accordance with IS 2: 1960 'Rules for rounding off numerical values and also, to introduce your product in the Indian market, it's very necessary to comply with standing compliance service provider are equipped with experts and resources to provide you with above and beyond support to obtain a BIS certificate.

For details, get in touch with our BIS Certification Consultants. If you lack an in-house testing facility, we will help you in setting up one.