BIS Certificate For Power Bank | CRS Certification
Do you know that overusing a power bank can result in an explosion?
Probably not! Because our major concerns are charging our phone from where we are, we would like to inform you that using a poor quality of power back can damage the battery of the mobile phone and its charging port. And a manufacturer would end up losing its consumer.
And we are sure that you don't want that, right?
How about you get a BIS certificate for the power bank? 
A BIS certification is a way to ensure that a product is safe, reliable, and of high quality - thus, ensuring credibility and trustworthiness to a brand, manufacturer, and producer. It came into existence in 1986 under the Act of parliament, which incorporates testing, hallmarking, product certification, and formulation of standards. 
In 2016, a new BIS Act was introduced which has strengthened its activities regarding standardization and certification of a product, system, article, system, and more. We must add, that the BIS certificate offers numerous benefits that we will discuss in the next section, while before that let's have a look at potential problems a power bank causes -
Explode due to overcharging.
Affect the battery life of the phone.
Poor quality power banks can explode, due to improper circuits.
Damage the phone's port.
Impose safety security risks on an individual. 
Considering all the above-mentioned reasons, we would advise you to get a BIS certificate for a power bank to retain your consumers and build credibility. For detailed information regarding what are the benefits of a BIS certificate - have a look at the next section. 
What Are the Benefits of a BIS Certification?
A BIS certificate offers several benefits which build credibility, some of the major benefits of getting a BIS certificate for power bank are -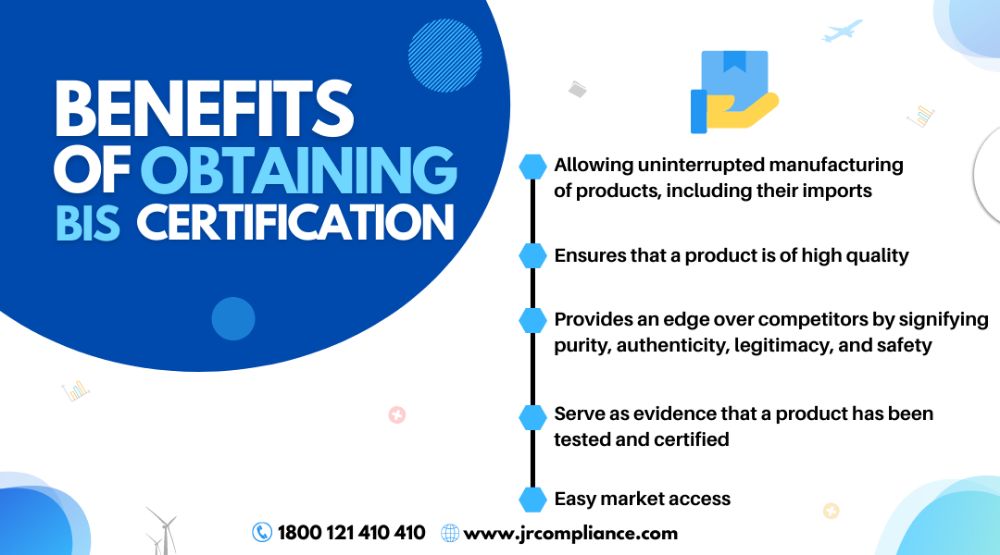 A BIS-certified power bank can easily enter the Indian market, without facing challenges like products held by customs authorities.
No imposition of penalty and fine, considering that it could be imposed as BIS is a mandatory requirement to obtain. 
A BIS Mark serves as evidence that a product is tested and certified by concerned authorities. 
A BIS Mark serves as proof of credibility and trustworthiness, thus, ensuring easy acceptance.
A tested and certified product provides a competitive advantage over competitors.
A certified product is most trusted by consumers.
A BIS-certified power bank will ensure conformance with BIS standards.
So, there you go, would you now miss obtaining a BIS certificate for a power bank?
Probably not, because it is not a liability that has been imposed on you, but an asset that will help in growth and diversification. And we are sure, you won't miss applying for a BIS certificate for anything in the world, because it could increase your sales by 15x times.
Grab a chance and move to the next section to know about the applicable BIS certificate scheme on a power bank.
Which BIS Certification Scheme is Applicable to a Power Bank?
BIS certification includes three certification schemes namely  -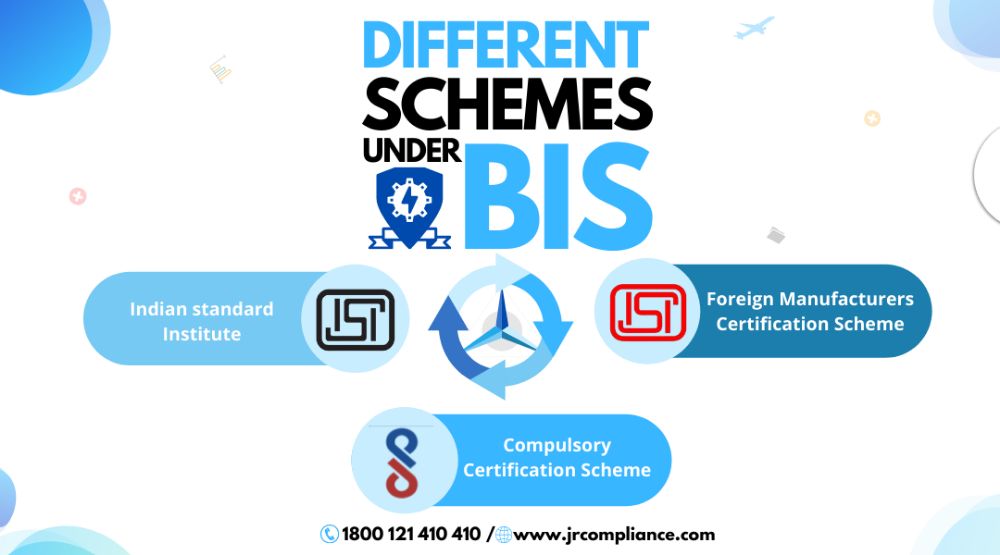 Let's understand each of the certification schemes in brief -
ISI certification scheme ensures that a product complies with the established Indian standards thus, ensuring conformity with standards and safety of the final consumer.
On the other hand, the FMCS certification scheme is applicable to foreign manufacturers to ensure that foreign-manufactured products comply with Indian standards.
Though, it is to be noted that, ISI and FMCS are similar in many respects, one such respect is products under their purview, both certification schemes include products like cattle feed, cement, food products, and more.
Conversely, CRS is applicable to electronically produced products - be it domestically or internationally. Some of the examples of products under CRS purview are mobile phones, electronic products, IT products, and more. Although, there might be a possibility that you might need to obtain an EPR too for e-waste management.
Since we know which BIS certificate is applicable to a power bank, let's move on to how to get a BIS certificate for a power bank.
How to Get a BIS Certificate For Power Bank?
The manufacturer's profile will be created on the BIS portal.
The Test Report Format (TRF) will be generated for a BIS-accredited laboratory.
After TRF generation, the lab will submit the report under the client's profile on the BIS portal.
Foreign applicants will duly appoint an Authorized Indian Representative (AIR) and must submit an affidavit cum undertaking as per Form A/B. While Indian applicants must submit an affidavit cum undertaking as per Format C.
Furthermore, the online form will be submitted along with the required documents followed by the required fee.
The certificate will be granted based on testing, not based on the factory visit, consequently, the CRS certificate will be obtained if your product complies with the BIS (CRS) requirements.
Easy, isn't it?
It might be, if you have complete knowledge of standards applicable to power banks, certification requirements to comply with, delivering product samples to India, and more. 
This process will be more comprehensive if you are a layman and doing it for the first time, why don't we make it seamless for you?
JR Compliance - possess the required experience and expertise in meeting the compliance requirements, with that we have completed over 10,000+ BIS certification projects. So, let's see how we do it!
How We Make BIS Certification Seamless?
We assist you to know whether a product falls under the purview of BIS.
For comprehensible guidance, we will first scrutinize the certification requirements of a product.
We will provide you with information regarding the number of samples required for product testing because product sample requirement differs depending on product type.
We will educate you about the BIS CRS registration process, benefits, and documents required, including any query you may have regarding the same.
Being a reputed BIS consultant, we will provide you with technical and non-technical support.
JR Compliance offers competitive and excellent services to our clients by meeting the startled queries/demands of BIS.
To ensure the utmost convenience for our client, we will also assist you in the customs clearance of the sample product.
To meet your expectations we invest our efforts in day-to-day visits to the BIS office on your behalf if required.
We are available 24*7 to make sure our clients get what they expect from us, thus, we will provide you with the finest solution to your queries.
Conclusion
Got every doubt regarding how to get a BIS certificate for a power bank clear?
We are glad to help you find the best solution for your concerns, however, won't it be much easier to get in touch with us right now to meet your compliance requirements with a snap of fingers? Also, in case we have missed something that you might be interested in knowing how to get a BIS certificate for a power bank, get in touch with us right now.
Be it BIS license, DPCC, WPC approval, TEC certification, and any other certification requirements - we have got you covered.