How to Get BIS Certificate For Transformer | BIS Certification Process

Transformers are widely used, due to several reasons. For instance, a transformer is used to minimize the voltage of conventional power generators and could be used to increase the voltage of a power generator to transmit power for long distances. 
Although it is useful equipment, it can be harmful too, say in case of leakage of electricity. That's why, to ensure the safety and reliability of the customers, it is necessary to obtain a BIS certificate for the transformer. 
Apart from this, transformers are a great source of energy for industry, be it operating a factory or maybe a building, thus, any minor error could be harmful to humans. If we talk about a real-life example, then, recently, BIS shut down a transformer manufacturing firm/ company because they lacked a few important aspects - quality and reliability. 
And a BIS certificate serves as proof of it. 
With that, if we look at another side of the coin, consumers are also educated or aware enough to buy a certified product, thus, most consumers would check whether a transformer is BIS-certified or not.
Moreover, if you want to file government tenders, say if a government is commencing a new project that requires the installation of transformers, you can collaborate with the government regarding the same.
In a nutshell, a BIS Registration for a transformer offers a wide range of benefits, let's have a look at these in more detail.
Visit our blog to learn about the BIS Certificate For Air Conditioners.
Which BIS Certification is Applicable on a Transformer?
The Bureau of Indian Standards (BIS) includes three different certification schemes, namely -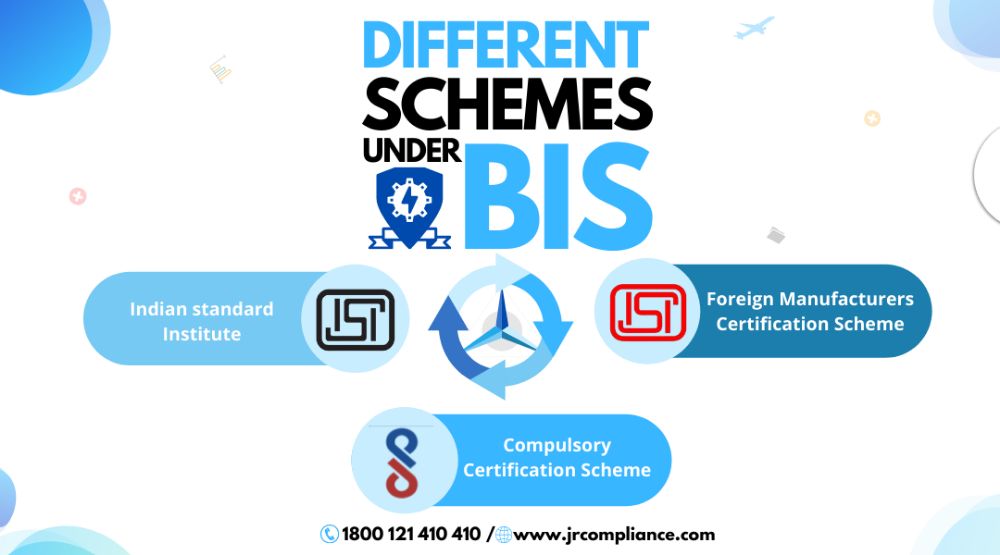 Indian Standards Institute (ISI)
Foreign Manufacturers Certification Scheme (FMCS)
Compulsory Certification Scheme (CRS)
Let's understand each scheme in detail -
Indian Standards Institute (ISI) is the certificate scheme under BIS (Bureau of Indian Standards) which confirms that a product withstands the BIS standards which ensures safety.
Foreign Manufacturers Certification Scheme (FMCS) as per the BIS Act, 2016 and Bureau of Indian Standards (Conformity Assessment) Regulations, 2018, BIS has the authority to provide a license to foreign manufacturers to sell products in the Indian market.
Compulsory Registration Scheme (CRS) under the Scheme II of Schedule II of BIS (Conformity Assessment) Regulations, 2018. Further, under this, a number of guidelines have also been formed.
Though all these certification schemes are not applicable to transformers, only ISI and FMCS are two certification schemes applied to the same. Thus, to build credibility and trustworthiness, you need to obtain ISI and FMCS BIS certification for transformers. 
If you are wondering, out of ISI and FMCS, which one you are required to obtain, then we would like to draw your attention to the following -
ISI certification is applicable to Indian manufacturers, be it manufacturing food products, drinking water, cattle feed, and more.
FMCS certification is applicable to foreign manufacturers, such as cattle feed, etc.
Now since both the certification scheme includes the same products, we would like to clarify that the products under the purview of ISI and FMCS are the same, the major difference lies in their certification process.
The process of ISI certification is quite easy if compared to the process of FMCS because its certification process includes comprehensive activities such as traveling to the client's destination country, delivering products to India, and more.
For a better understanding of the BIS Certification process for transformers, let's move to the next section -
How to Get a BIS Certification For Transformer | ISI and FMCS Certification Process
ISI Certification Process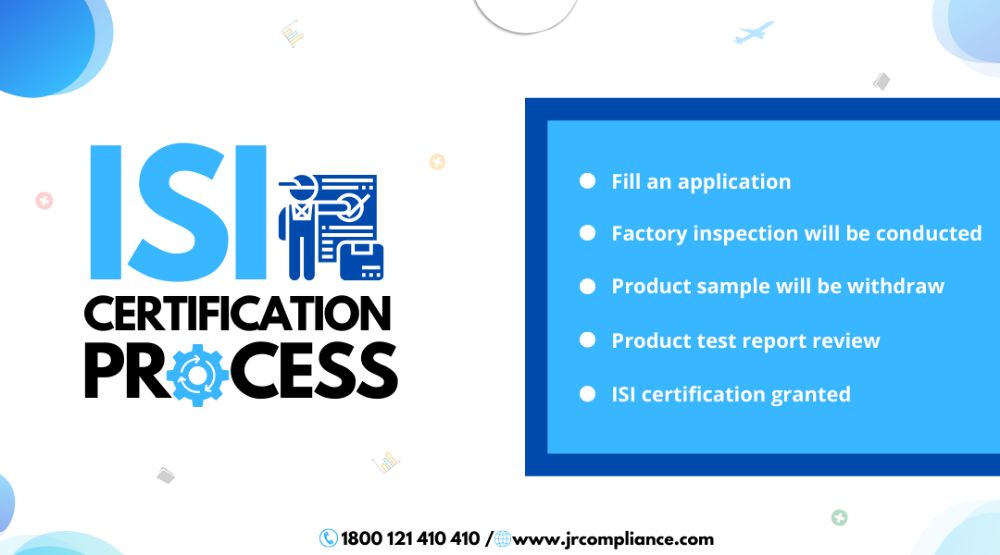 The application form needs to be filled out.
Further,  a factory inspection will be conducted for the assessment of manufacturing infrastructure, production process, quality control, and testing capabilities.
During an inspection, a product sample will be drawn for testing in a third-party laboratory.
To review, the test report of the product sample will be used.
Finally, you can obtain the certificate, if your product complies with the laid standards.
FMCS Certification Process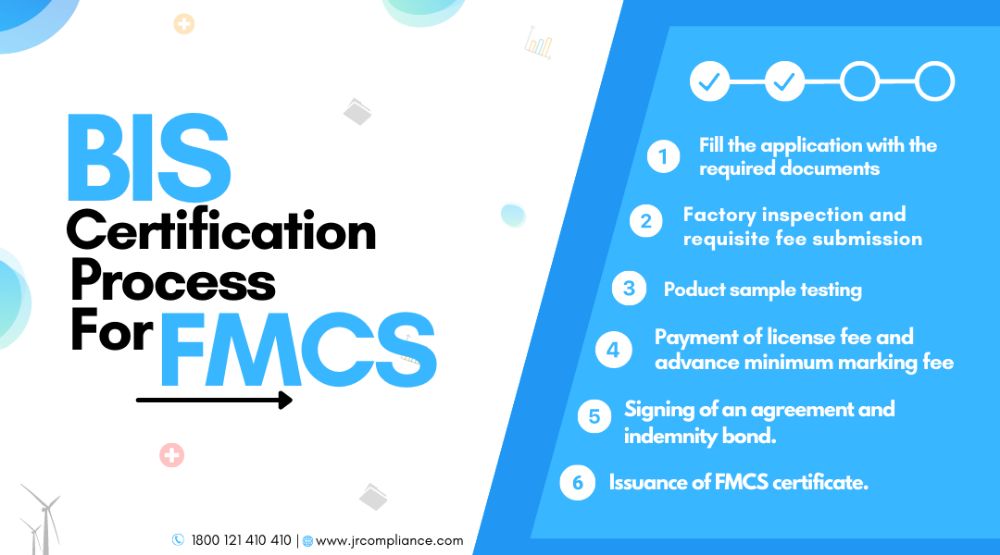 The application form will be duly filled out and accompanied by the required documents.
Along with form submission, a requisite fee will be paid, then a factory inspection will be conducted to verify the manufacturing and testing infrastructure.
During factory inspection, the sample of a product will be drawn for independent testing.
Once the inspection and independent test report verify that the product is complying with the BIS standards, the registration process will move forward.
Before the grant of a license, the applicant has to pay the license fee and advance minimum marking fee.
After making payments, the Agreement, and Indemnity Bond will be signed and a $10,000 (USD) Performance Bank Guarantee must be furnished instantly after a grant of license.
The FMCS certificate will be issued if a product complies with the BIS standards.
With the process of BIS certification for transformers, it is clearly established that ISI and FMCS are different. Moreover, it is to be noted that ISI certification is an online process, while FMCS is an offline process, which further increases the complexities. 
However, JR Compliance - a leading compliance service provider makes it seamless through our expertise and professional approach. For more information regarding how we will make the procedure of BIS certification for transformer easy, let's move to the next section -
How Will We Help the BIS Certification Process?
We will educate you concerning every aspect of the ISI and FMCS certificate.
We will check whether a product falls under the purview of BIS or not, including whether a product complies with the BIS standards or not, then, after mutual understanding, the project will move forward. 
Obtaining an ISI and FMCS certification is no easy task, however, there is no better place to obtain it than JR Compliance because we will analyze the product requirements to give clear guidelines.
JR Compliance has experienced BIS consultants, who can assist you in the documentation, evaluation, and examination.
We are equipped with the necessary resources to conduct a virtual pre-audit to confirm whether your manufacturing unit and production process are complying with BIS requirements or not. 
JR Compliance will schedule a meeting with the BIS officer for a factory audit.
If you lack an in-house testing facility, we will help you in setting up one.
We will coordinate with a BIS-accredited laboratory for product testing.
As a leading compliance service provider, JR Compliance will assist you in the customs clearance of the sample products.
You can expect reliable and punctual service delivery as we will also visit the BIS office on your behalf if required.
We invest our sustained efforts to meet the startled queries or demands of BIS.
In case of any concern, we assure to provide the finest solution.
Conclusion
Hope you have what you are looking for regarding - BIS certification for transformers, though, if you still have any doubt, why don't get in touch with us right now for a FREE consultation? 
We assure you that we are the #1 compliance services provider, not just for the sake of saying it, but our experience of over 9+ years and completed over 10,000 BIS projects of Indian and globally recognized brands such as Troy, Softbank, Bombay Dyeing, and more.
So, get in touch with Our Consultants right now, to meet your compliance requirements.