BIS Certification For Cattle Feed | ISI and FMCS Certification Process
BIS certification for cattle feed - a mandatory requirement, though, it might not make sense to many people, because food for domestic animals, especially livestock in the course of animal husbandry, how come it needs to be tested and certified?
Although it makes sense considering that domestic animals, especially livestock are the sources of milk, thus, in direct or indirect ways their food is affecting us (resulting in several numbers of illnesses). Probably, considering that, a BIS certification for cattle feed is applicable to keep this important input to livestock safe. 
Cattle feed is nothing but maize, oil cakes, agro residues such as peanut seedling, grass, wheat straw, wheat bran, ragi, millets, and more, these contain protein, energy, minerals, and vitamins that in return, contribute to the growth, development, and production of milk. Now that it is established, how important cattle feed is for livestock, we can conclude that it must be tested and certified.
With that, we can also form a conclusion that cattle feed must be free from harmful constituents, metallic pieces, and adulterants, including free fungal growth and insect infestation, musted, rancid, or any other objectionable odor. Moreover, bad cattle feed can also affect the growth of pregnant livestock, lacks nutritional proportion, and more - which specifically needs to be emphasized when choosing a cattle feed.
So, for the health of your livestock, BIS certification for cattle feed is an obligatory requirement, however, which BIS certification scheme is applicable to it? That we will discuss in the next section -
Which BIS Certification is Applicable on Cattle Feed?
Typically, BIS includes three certification schemes -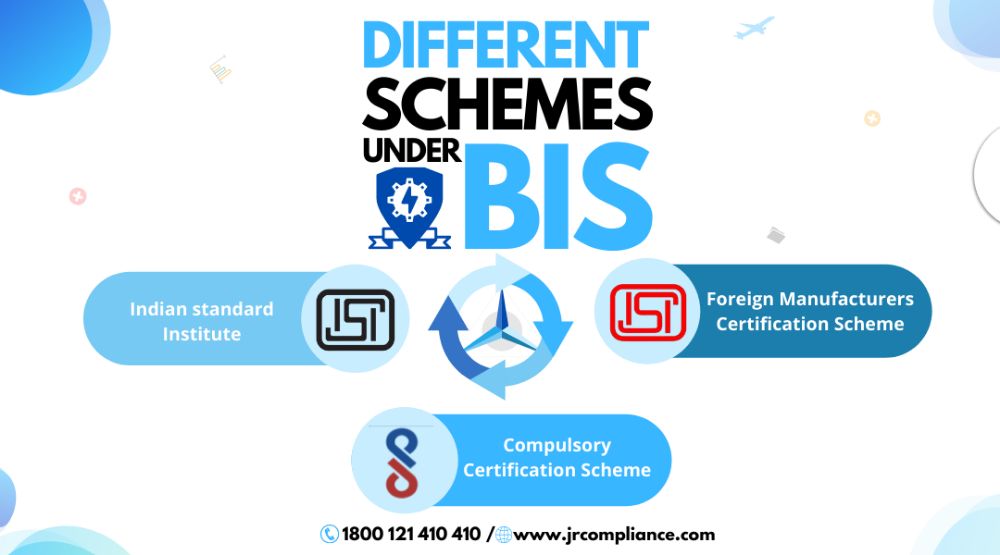 These three are applicable to different products, while here we are only emphasizing cattle feed, thus ISI and FMCS are the certification schemes applicable to these. Let's understand these in detail - 
Under this certification scheme, a product needs to comply with Indian standards to indicate conformance to the prescribed standards. Once the testing and certification are done, you will be allowed to use a standard mark, that is - the ISI mark, which ensures that a product abides by the established standards laid by ministries and other government authorities.
The Bureau of Indian Standard is responsible for issuing ISI certification marks once compliance with standards has been established through appropriate testing, examination, factory inspection, and evaluation.
On the other hand, let's see, what FMCS is -
This certification scheme is applicable to foreign manufacturers, under which if a foreign manufacturer needs to sell or distribute a product in India, they have to comply with Indian standards.
It is to be noted that, obtaining an FMCS certification is an obligatory requirement, thus, without which your product can not enter the Indian market, neither it can clear customs clearance. 
Additionally, the ISI and FMCS are quite similar, when it comes to products under their purview, conversely, the major difference lies in ISI being applicable to domestic manufacturers, while FMCS is applicable to foreign manufacturers. Also, FMCS certification is a completely offline process, while ISI includes an online process.
So, whether you are a domestic manufacturer or a foreign one, it is essential for you to get a BIS certification for cattle feed. For a better understanding of the benefits of BIS certification, let's move to the next section -
What Are the Benefits of Obtaining a BIS Certification?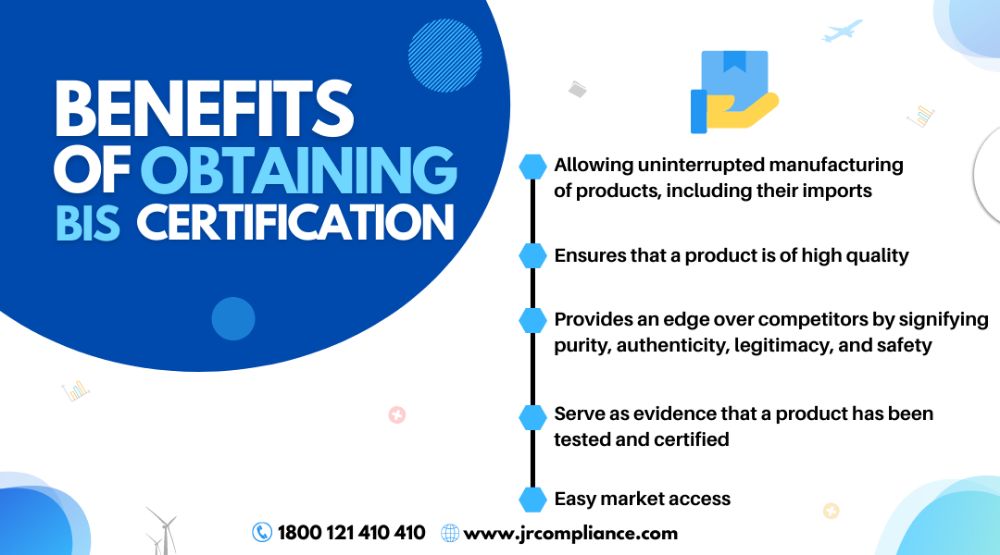 A BIS certificate provides you legal benefits by allowing uninterrupted manufacturing of products, including their imports. Also, prevent the implementation of penalties.
Ensures that a product is of high quality.
Provides an edge over competitors by signifying purity, authenticity, legitimacy, and safety.
Serve as evidence that a product has been tested and certified.
Easy market access.
With these benefits, you can easily expand and diversify your business, however, before that it is important to know, how to get BIS certification of cattle feed - ISI and FMCS
How to Get BIS Certification For Cattle Feed? | ISI and FMCS
 As mentioned earlier, ISI and FMCS certification schemes are applicable to cattle feed, let's have a look at the process to get a BIS certification for cattle feed -
ISI Certification Process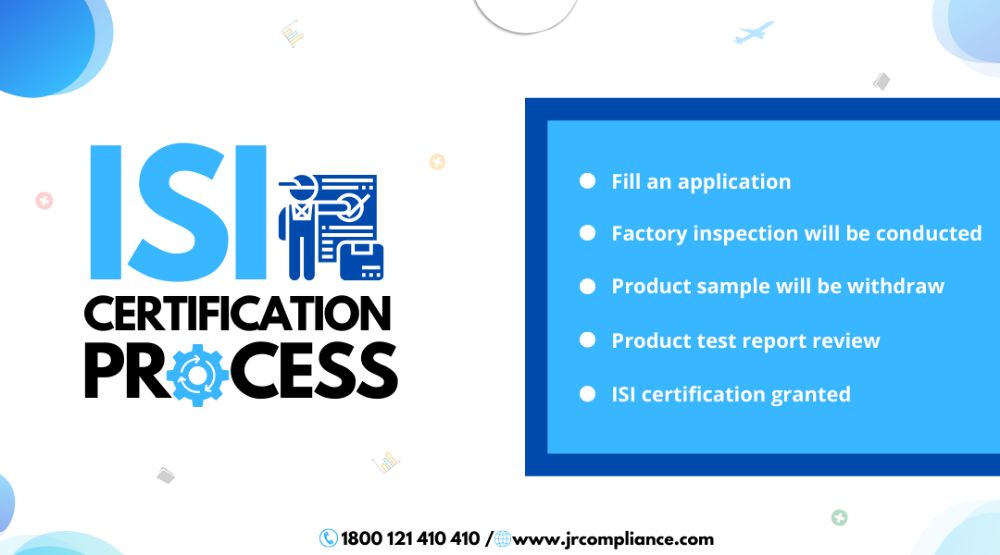 The application form needs to be filled out.
Further,  a factory inspection will be conducted for the assessment of manufacturing infrastructure, production process, quality control, and testing capabilities.
During an inspection, a product sample will be drawn for testing in a third-party laboratory.
To review, the test report of the product sample will be used.
Finally, you can obtain the certificate, if your product complies with the laid standards.
FMCS Certification Process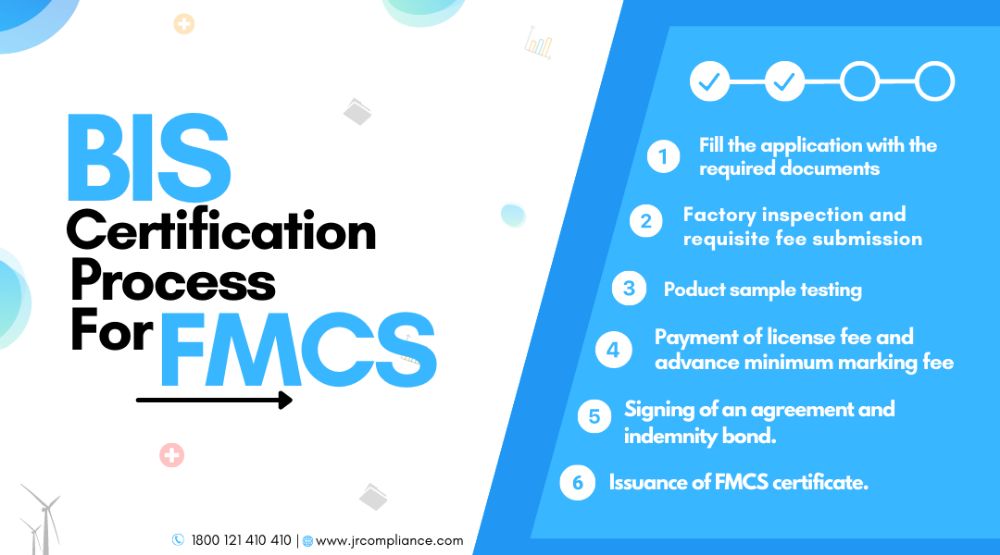 The application form will be duly filled out and accompanied by the required documents.
Along with form submission, a requisite fee will be paid, then a factory inspection will be conducted to verify the manufacturing and testing infrastructure.
During factory inspection, the sample of a product will be drawn for independent testing.
Once the inspection and independent test report verify that the product is complying with the BIS standards, the registration process will move forward.
Before the grant of a license, the applicant has to pay the license fee and advance minimum marking fee.
After making payments, the Agreement, and Indemnity Bond will be signed and a $10,000 (USD) Performance Bank Guarantee must be furnished instantly after a grant of license.
The FMCS certificate will be issued if a product complies with the BIS standards.
With these procedures, you might will be able to fill out the certification form, however, due to the comprehensive process or lack of knowledge, you might face difficulties because meeting the compliance requirements is not seamless, especially if you are doing it for the first time.
No problem, we have a solution for you!
JR Compliance - with the experience of over 8+ years and completing over 10,000+ BIS certification projects, we find ourselves best suited to meet the BIS certification compliance requirements.
For a better understanding of our role as your BIS consultants, let's move to the next section -
How does JR Compliance Will Make BIS Certification Seamless?
We will educate you concerning every aspect of the ISI or FMCS certificate.
We will check whether a product falls under the purview of BIS or not, including whether a product complies with the BIS standards or not, then, after mutual understanding, the project will move forward. 
Obtaining an ISI or FMCS certification is no easy task, however, there is no better place to obtain it than JR Compliance because we will analyze the product requirements to give clear guidelines.
JR Compliance has experienced BIS consultants, who can assist you in the documentation, evaluation, and examination.
We are equipped with the necessary resources to conduct a virtual pre-audit to confirm whether your manufacturing unit and production process are complying with BIS requirements or not. While in the case of ISI certification, we can also conduct an on-site pre-audit, if required.
JR Compliance will schedule a meeting with the BIS officer for a factory audit.
If you lack an in-house testing facility, we will help you in setting up one.
We will coordinate with a BIS-accredited laboratory for product testing.
As a leading compliance service provider, JR Compliance will assist you in the customs clearance of the sample products.
You can expect reliable and punctual service delivery as we will also visit the BIS office on your behalf if required.
We invest our sustained efforts to meet the startled queries or demands of BIS.
In case of any concern, we assure to provide the finest solution.
Conclusion
Hope you have understood, why it is essential to get a BIS certification for cattle feed, as important as it is, the complications it includes can not be ignored, especially in obtaining FMCS certification because it includes several on-site activities like traveling to the destination country of the manufacturer, delivering of sample product to India, and more.
As we have promised, we are here to solve all your compliance-related issues, with a snap of fingers, considering that we possess real-time experience in completing hundreds and thousands of BIS projects, domestic and international of brands like Softbank, Bombay Dyeing, and more.
Need a free consultation? Get in touch with us right now.