How to Do a BIS License Renewal?

Be it ISI, FMCS, or CRS - all the BIS certificates need to be renewed after a defined period of time. BIS license renewal needs to be renewed within the appropriate time frame. However, the BIS authorities will impose the penalty for 3 months prior to the expiration, but once the expiration date passes, the certificate will be null and void. 
Therefore, you are not authorized to use the standard mark. 
As we can see, BIS license renewal is a necessity similar to obtaining it for the first time. 
Before moving forward to what is the duration of a BIS Certification Consultant in Delhi, let's discuss the benefits of BIS license renewal.
Benefits of BIS License Renewal
1. Legal Advantages
One of the most essential benefits of a BIS license is that it allows both Indian and international producers to continue making their products. As we all know, a BIS license is required to sell, distribute, or import commodities in India.
Aside from facilitating manufacturing, a BIS license helps a producer submit a government tender because a BIS license represents product quality, adherence to safety criteria, and more.
2. Competitive Advantage 
A BIS-licensed product, either manufactured in Indian or outside serves as proof of high-quality product, conformance with safety parameters, and meeting Indian standards. Therefore, making a product more reliable and credible. This is essential from the perspective of selling or distributing products in the Indian market, but it also indicates the trustworthiness of a product. 
In a nutshell, a certified product is safe for the final consumer. 
3. Tested and Certified Product
Testing and certification of a product is an integral part of a BIS license as it helps the authorities to under the conformance of a product with safety parameters. This is done by withdrawing product samples for testing in third-party laboratories. 
4. Easy Market Access
The BIS license opens the door for existing or new manufacturers to enter the market and earn huge profits. As previously stated, a certified product signifies a product's safety and dependability, making it easier for a product to reach the market.
We can see how helpful a BIS license may be for both Indian and foreign firms' company growth and development. Following that, let us examine the validity of each BIS certification.
What is the Validity of BIS Certification?
BIS includes three certification schemes as mentioned -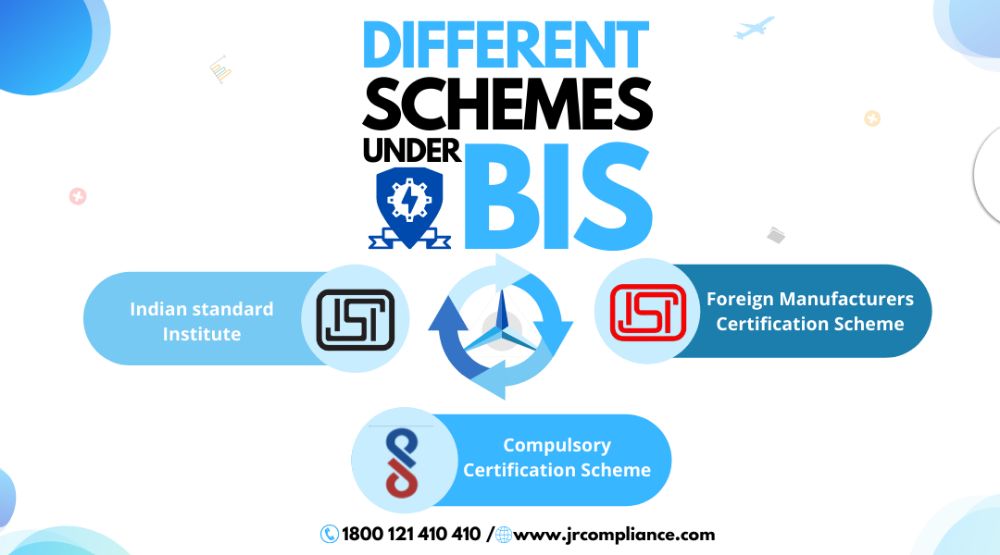 To be noted, the validity of all the certifications differs -
| BIS certification scheme | Validity |
| --- | --- |
| ISI Certification | 1 year |
| CRS Certification | 2 years |
| FMCS Certification | 1 or 2 years (decision taken by the authorities) |
Moreover, the validity of the license is 2 years or 5 years after the payment of the advance marking fee. 
That begs the question, when should the application for BIS license renewal need to be submitted?
Well, the application for BIS license renewal must be 3 months before the expiration of the license.
BIS License Renewal Process
ISI Certification Process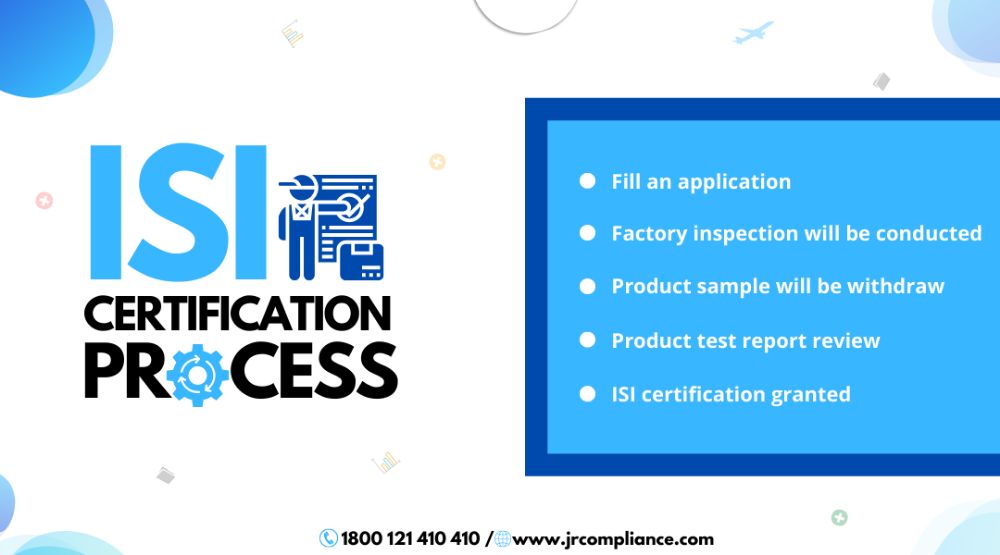 An application will be duly filed.
A factory inspection will be conducted for assessment of the manufacturing unit, production process, and more.
During the inspection, product samples will be withdrawn for testing in a third-party laboratory. 
The product test report will be reviewed.
A certificate will be issued with a product that complies with the established parameters.
FMCS Certification Process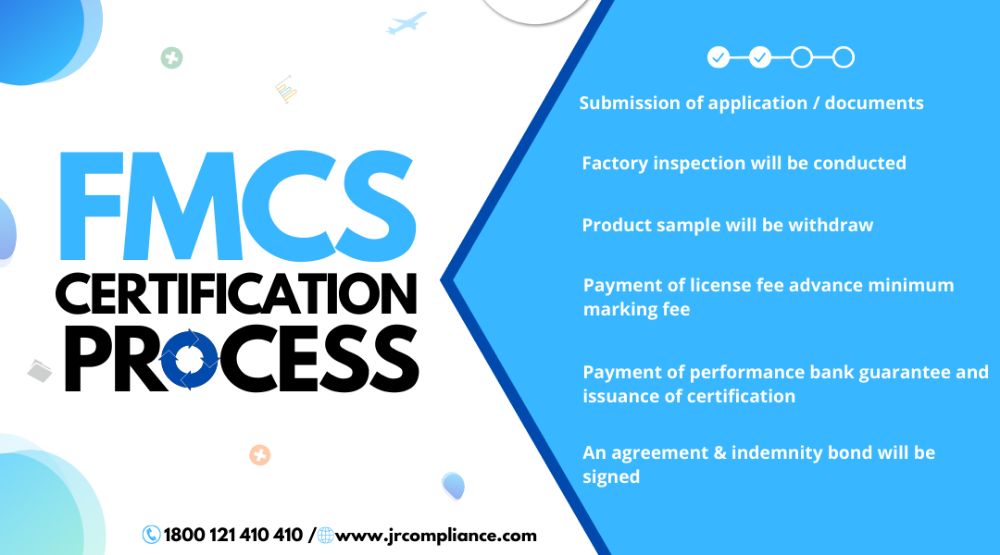 An application will be duly filled out along with the required documents.
With form submission, a requisite fee will be paid and a factory inspection will be conducted.
During factory inspection, product samples will be withdrawn for testing in a third-party laboratory.
Factory inspection and product testing will indicate the conformance of a product with established standards.
Thereafter, prior to the grant of a license, the license fee and advance minimum marking fee will be paid.
Once the payments are made, an agreement and indemnity bond will be signed, along with the furnishing of a USD dollar 10,000 Performance Bank Guarantee immediately after the granting of a license.
A certificate will be issued if a product complies with the established standards.
CRS Certification Process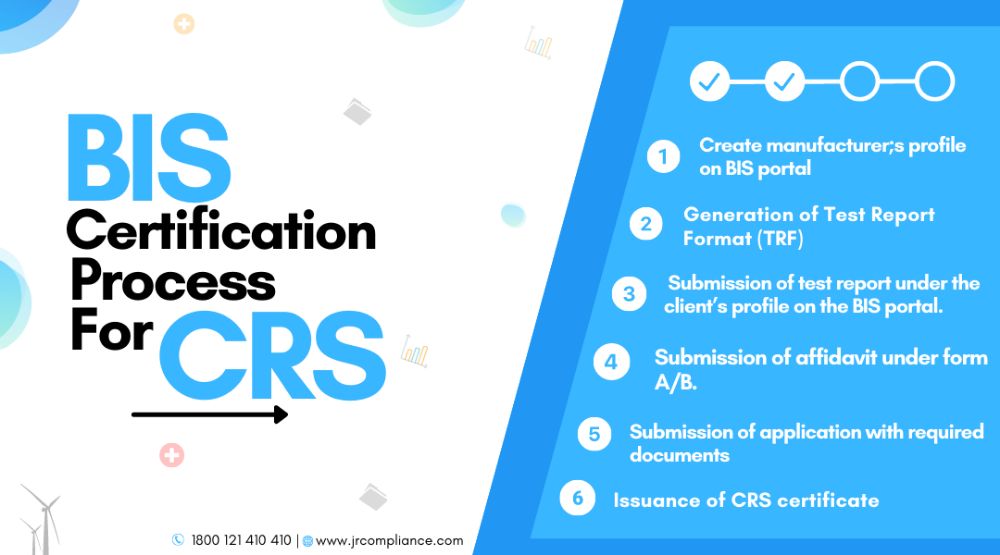 A profile of the manufacturer will be created on the BIS portal.
The Test Report Format will be generated for a BIS-accredited laboratory. 
Once the TRF is generated, a report will be submitted under the client's profile by the lab.
An Indian applicant will have to file an affidavit cum undertaking under Form C. While a foreign applicant has to appoint an AIR and should submit the affidavit cum undertaking under Form A/B.
Thereafter, an online form will be submitted along with the required documents.
If a product complies with the standards, a certificate will be issued. 
The certification or BIS Certificate For Footwear is quite similar to the first-time registration process, as are the problems. As a result, you can see how we make the BIS license renewal certification procedure simple by handling your certification requirements.
How We Make BIS License Renewal Easy?
Our BIS consultants will conduct thorough research to know whether a product falls under the purview of BIS or not.
BIS license renewal is no easy task, which is why we are the #1 option to complete your certification requirements we will analyze your product to provide the finest guidelines. 
We are abreast with all the information in regard to how the BIS certification process works, which makes us the perfect choice to assist you in documentation, evaluation, and examination.
In the case of factory auditing, we are equipped with all the necessary resources to conduct a virtual pre-audit to ensure your manufacturing unit, product process, and more as per BIS standards or not.
We will schedule a meeting with BIS officials for a factory audit.
If your premises lack an in-house testing facility, which is an important requirement for ISI or FMCS, we will provide you with complete assistance in establishing one. 
We are a leading compliance service provider who emphasizes providing high-satisfactory services, which is why we will assist you with customs clearance of sample products.
If required, we will pay a visit to the BIS office on your behalf. 
Our consultants will closely remain in contact with laboratory or BIS officials to ensure proper follow-ups.
We will be available 24*7 to solve any query you may have.
Conclusion
To summarise, BIS license renewal is essential in order to continue using the BIS mark, particularly in order to prevent further penalties. All BIS certification schemes must be renewed, including ISI, FMCS, and CRS.
We guarantee that, just as we simplified BIS registration for your clients the first time, we will simplify BIS license renewal by emphasizing quality and dependability. Above all, we are concentrating all of our efforts on completing certification within the time limits. For more information, please contact us at:- 01143022315
We can provide you with a BIS certificate for LED lights, imports, or tracking BIS applications.