How to get ISO certification | Apply for ISO Certificate Registration
ISO certification/ ISO registration is often referred to as a seal that reflects international standards that have been established by the International Standards Organization (ISO). In a nutshell, it is a quality management system used to signify a product has been made by complying with the company's quality management system.
To put it more simply, products, materials, etc have to comply with the prescribed standards, specifications, and requirements.
So, it is perfectly clear that, a concerned product, materials, etc needs to comply with ISO standards, however, what is ISO exactly, let's find out a bit more about it.
Typically, ISO is an independent organization, an authority responsible for providing appropriate standards to ensure that a product is reliable and safe.
That pops up a question, can a small business or startup with below 15 employees obtain an ISO certification in India?
Well, the answer to the question is, YES - a small business or startup with below 15 employees can obtain ISO certification in India.
Moreover, an ISO certification offers various benefits to industry, society, and regulators, here let's see some of its benefits before knowing how to get ISO certification.
What Are the Benefits of Obtaining an ISO Certification | Advantages of ISO Registration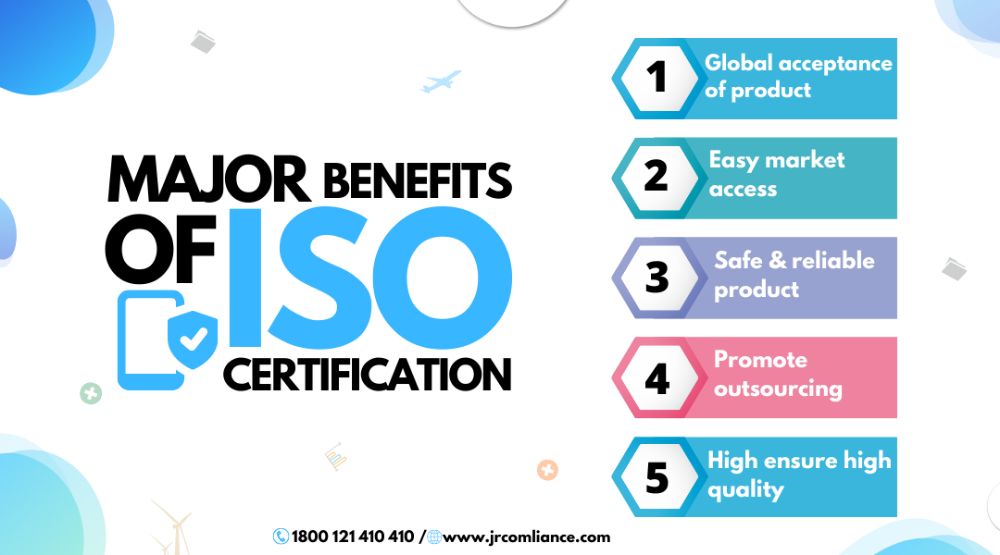 ISO in India or any other country provides the below-mentioned major benefits - 
1. Benefits to industry -
Provides globally accepted products to society, which offers a competitive advantage over competitors. 
Allow access to the knowledge and most acceptable practice of experts worldwide. 
Effortless access to the market due to conformity with ISO standards and requirements. 
Provides high-quality, compatible, and safe products, which guarantees an increase in profit.
Emphasis on the reuse of existing resources minimizes the cost.
Assist you in developing the Standard Operating Procedure (SOP) and work process.
2. Benefits to society - 
Provides a broader choice of safe and reliable products to the consumer at reasonable prices.
Address global issues such as climate change and sustainability by emphasizing on most appropriate practices and concerted action at an organizational level. 
3. Benefits to regulators -
To foster global trading, it harmonizes the regulations across various countries. 
Promote outsourcing and specialization for countries. 
Throughout the supply chain, it helps in improving credibility and trust.
The mentioned benefits paint quite a picture indicating - how important it could be to obtain an ISO certification. Well, of course, documentation plays a major role to apply for ISO certification just like any other certification.
Here, let's see what are the documents required to apply for ISO certification in India -
What Are the Documents You Need To Apply For ISO Certification | Documents Required For ISO Registration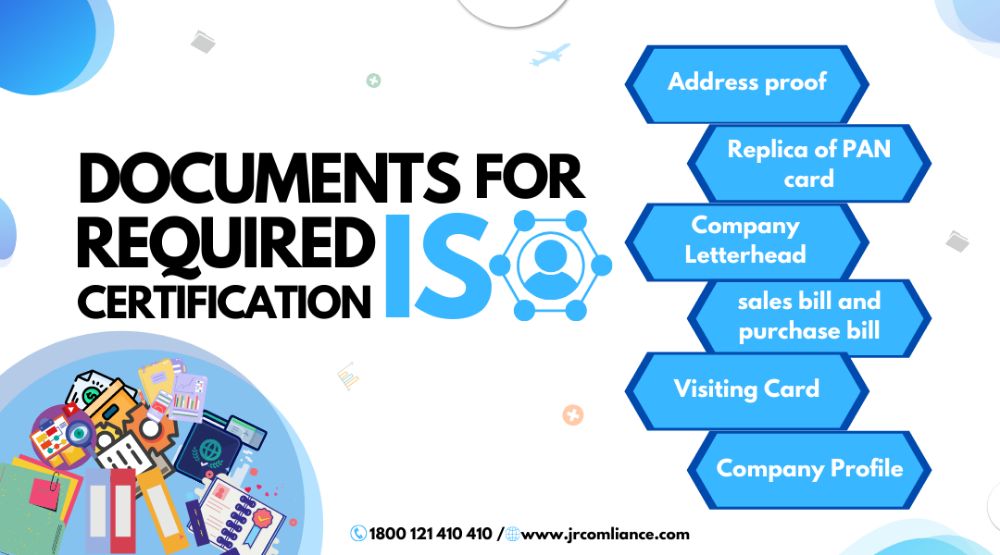 Address proof, it could be Passport, Aadhar card, DL, or Voter ID card. 
Replica of PAN card.
Company Letterhead.
A replica of the sales bill and purchase bill.
Visiting Card.
Company Profile. 
How to Get ISO Certification in India | ISO Registration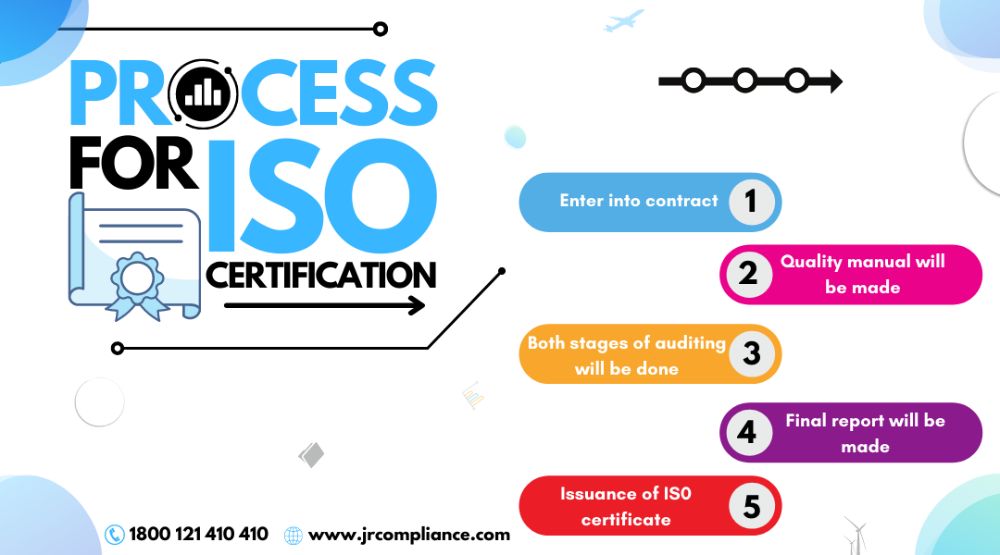 The applicant will enter into a contract with the registrar, which signifies the rights and obligations of both parties. 
ISO-appointed auditors will review the quality manuals and documents concerning various policies and procedures followed by the establishment. This will assist the auditor in estimating the potential gaps against the prescribed ISO requirements.
Further, an action plan needs to be prepared to eradicate the gaps. Moreover, employees will require training to adopt the new procedures to improve efficiency. In simpler words, every employee must possess knowledge regarding the ISO standards and policies. 
 Then, there would be auditing in two stages. In stage-1, the ISO auditor will check the changes made by the applicant to find the potential nonconformities in the system and procedures. Then, an auditor will categorize the minor and major non-conformities. In stage-2, the auditor will complete the auditing for the final time to check whether all the non-conformities are eradicated or not. 
Once a product satisfies the ISO standards, a final report will be made and forwarded to the registrar. 
Lastly, if your product withstands the ISO standards and requirements, a certificate will be obtained. 
Note- A surveillance audit will be conducted from time to time to ensure that an organization complies with the ISO standards. 
Conclusion
Indeed, obtaining an ISO certificate registration/ ISO registration is an obligatory requirement - especially for wider market access and acceptability of the product among consumers as it indicates that a product is reliable and safe.  
So, let's not leave any opportunity to provide high-quality, safe, and reliable products/services that will certainly provide you with wider market access. 
Here is to better opportunities just by knowing how to get ISO certification, while for professional assistance reach out to us immediately.