ISI Certification For Packaged Drinking Water | Certification Process

The Drinking Water Sectional Committee has finalized a draft which was approved by the Food and Agriculture Division, prior to that the Bureau of Indian Standards (BIS) has adopted the Indian Standard (ISI certification for packaged drinking water) regarding the same. 
Below-mentioned are some of the facts which have raise the concern to implement a BIS standard for drinking water -
A report prepared by the World Health Organization (WHO) and World Bank in 1975 indicated approx 1230 million individuals have unsafe water supplies.
In Financial year 2007-12, some 2.17 lakh quality affected habitations (more than half) were contaminated with excessive iron, salinity, fluoride, arsenic, and nitrate. 
In the above-mentioned year, water was the major contributor in approx 10 million cases of Diarrhea, over 7.2 lakh cases of typhoid, and 1.5 cases of viral hepatitis which were occurring every year. 
The BIS standard for drinking water was originally published in 1998 standards requirements have been driven from -
The Committee established under the Ministry of Urban Development had prepared the Manual on Water Supply and Treatment.
EU Directives 80/778/EEC were formed with respect to water quality for consumption for humans.
Codex Code of practice is followed for collecting, marketing, and processing of natural mineral water.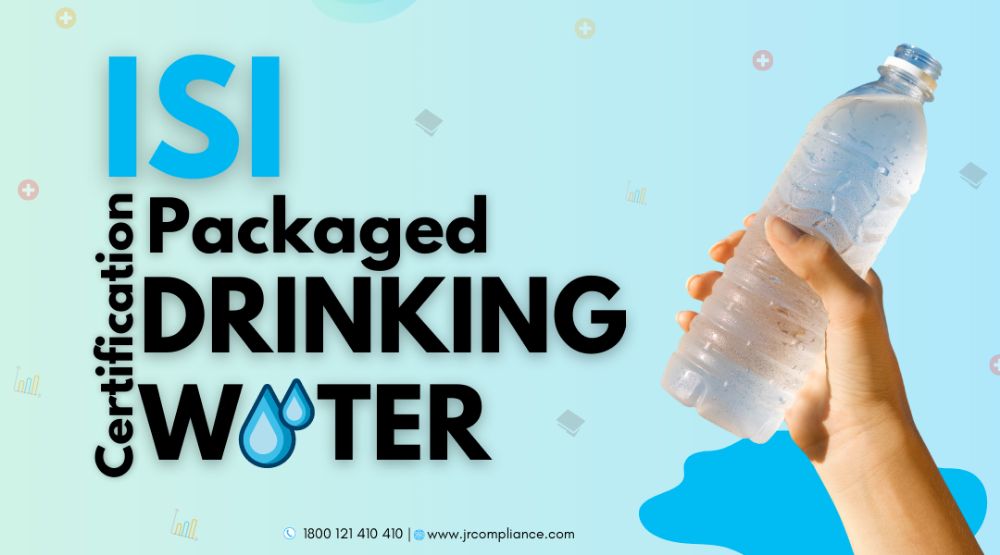 Considering the importance of BIS ISI certification for packaged drinking water, it is mandatory for a packaged drinking water manufacturing unit to comply with the established drinking water/ packaged drinking standards. 
However, before that, let's discuss the benefits of obtaining ISI certification for packaged drinking water -
Benefits of Obtaining ISI Mark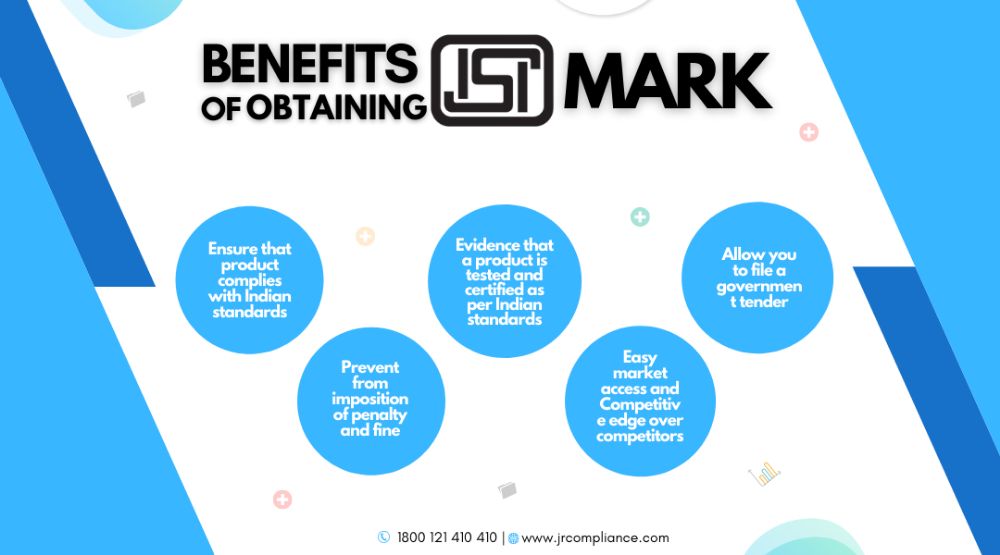 ISI mark serves as evidence that a product complies with the Indian standards.
Prevent the imposition of penalties and fines.
Serves as evidence that a product is tested and certified as per Indian standards.
Provides a competitive edge over competitors because a consumer will prefer a certified good rather because it signifies quality and safety.
Easy market access and acceptance in the market.
Allow you to file a government tender.
An ISI mark offers several benefits to both - consumers and producers, but the challenging part is getting ISI certification for packaged drinking water. Here, let's see, the steps involved in ISI certification for packaged drinking water -
How to Complete the ISI Certification For Packaged Drinking Water?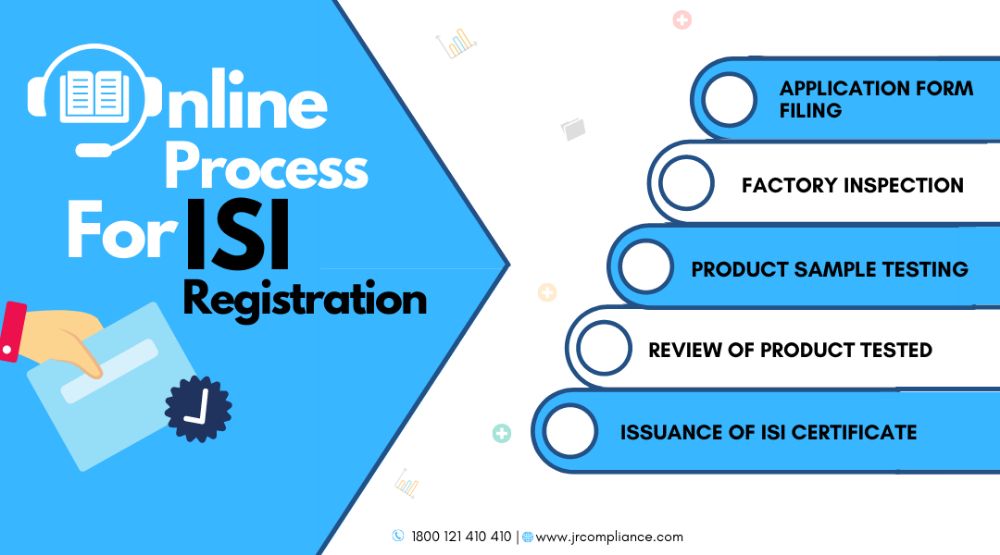 An application form will be duly filed.
A factory inspection will be conducted for the assessment of manufacturing infrastructure, production process, quality control, and more.
During factory inspection, a product sample will be withdrawn for testing in a third-party laboratory.
The product test of the tested sample will be reviewed.
If a product complies with the established safety standards, an ISI certificate will be issued.
ISI mark certification seems to include an easy series of steps, however, one of the most essential factors to getting an ISI mark by complying with the laid standards. Thus, having an appropriate understanding of applicable standards on a product, including meeting their requirements.
Although, for a layman, it would be challenging to complete the certification process, especially without a professional approach. Here is why, we - JR Compliance is a perfect choice for your certification requirements. Let's see how we make the ISI mark for packaged drinking water seamless.
How Will We Help in Seamless ISI Certification For Drinking Water Easy?
How JR Compliance Will Ensure That a Product Will be Laid Standards?
First, we will analyze whether a product falls under the purview of BIS or not.
If a product falls under BIS purview, we will understand the applicable standards on a particular product to provide appropriate and reliable guidelines.
We are the one-stop solution to meet certification requirements because our BIS consultants will conduct a product analysis to ensure that a product complies with the standards.
How Do We Make Certification Easy?
Our BIS consultants will provide you with complete knowledge in regard to the certification process and applicable standards on a product.
An in-house testing facility is an obligatory requirement to obtain a ISI mark and we are equipped with all the resources to provide you with complete assistance in establishing one.
Our BIS consultants will directly coordinate with the laboratory or officials for proper follow-ups and acknowledgments.
Our consultants will complete the documentation, evaluation, and examination to ensure complete accuracy.
We possess experience of over 9+ years and have completed over 1000+ ISI certification processes and are still working on 250+ projects.
How Do We Make Factory Inspection Easy?
We will conduct a pre-audit to ensure that factory premises conform to the laid standards.
We will directly coordinate with officials to schedule a factory inspection.
Our BIS consultants will meet the startled requirements of the concerned authorities.
Conclusion
The process of obtaining an ISI mark for packaged drinking water includes challenging aspects because it includes several activities such as product analysis, knowledge of applicable standards, and more to ensure conformance with the standards. 
That's why having a professional to guide you to complete the BIS certification process - be it ISI, FMCS, or CRS makes certification hassle-free.
Well, no doubt, you are at the right place!
JR Compliance - India's leading compliance service provider, possess the required experience and professional knowledge to take care of any challenge a manufacturer would face to complete the ISI certification for packaged drinking water.
Contact our expert team and avail of customer-centric services.