Rent Receipt Format | Rent Receipt India
Rent receipt format - is basically the format of the document which acknowledges payment of rent made by the tenant to the landlord. This rent receipt generally includes the name of the tenant and landlord, including the amount of rent.
A rent receipt is only a sole document that reflects the transaction between landlord and tenant, much more similar to receiving a transaction proof of a store in the form of a receipt. Though, a rent receipt offers distinct benefits, that we will discuss in more detail in the next section.
What Are the Distinct Benefits of Rent Receipt?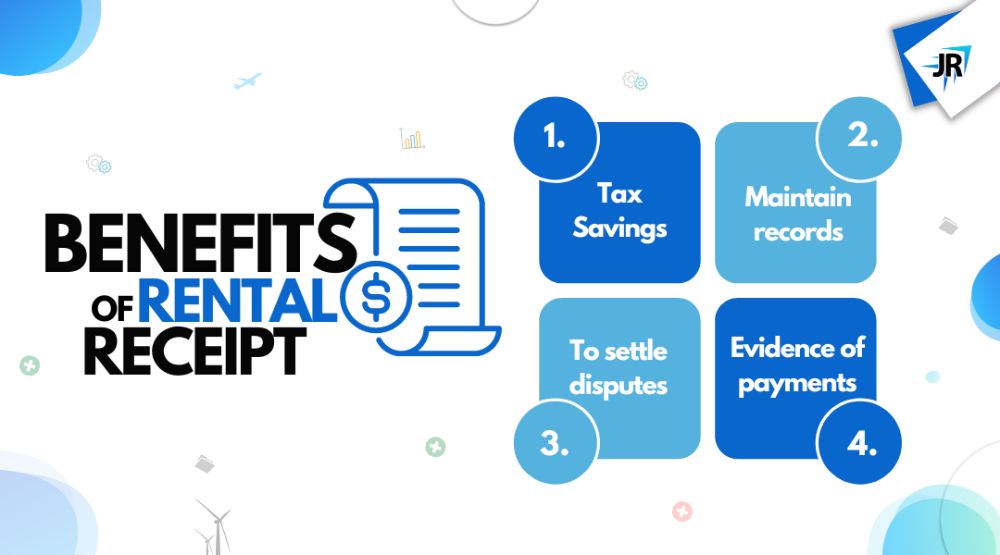 1. Tax Saving
Suppose your salary is Rs 25 lakh, in that case, you are required to pay income tax. Although, you can save the concerned income tax by claiming House Rent Allowance (HRA), which is a part of your income. This will prevent your tax payment on the HRA slab of the income.
The HRA can be claimed for as long as you are paying rent to the landlord as a tenant as well as if your parents are paying rent. Though, to make a certain claim, you are required to show proof that tax is being paid by you. 
That's when the rent receipt comes into the picture.
2. Maintain Records
A rent receipt also helps in maintaining the records of the transactions being made from time to time, especially if the rent is being paid in cash. That's why, to maintain a record of transactions, a rent receipt will serve as a proof of transaction between tenant and landlord.
Moreover, in case you lack proof of the rent being paid, your landlord can seamlessly evict you from the property claiming the rent is not being paid. 
3. To Settle Disputes
Suppose you have a verbal agreement with your landlord to make payment for repairs and maintenance of the property which will be adjusted in the rent. However, during leaving the premises a rent receipt could serve as evidence that repairs and maintenance were being paid timely and accurately. This will eliminate the chances of disputes.
4. Reflects Stability and Consistency of Payments
A rent receipt serves as evidence that the rent is being paid on time and consistently, that is a great way to establish that you have been a great tenant, and thus can be trusted. Plus, it also allows you to easily find the house if you have proof to establish credibility. 
Similar to obtaining, say, a BIS certification, which ensures that a product is credible and reliable and has been established through testing and certification.
With the knowledge of the benefits of a rental receipt, let's know how to generate a rent receipt.
How to Generate Rental Receipts?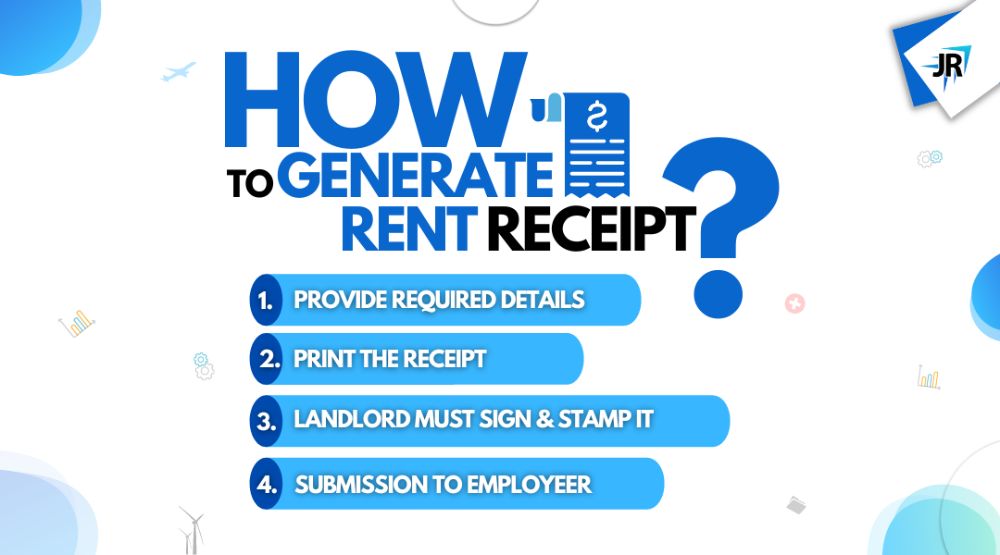 A rental receipt can be generated through the below-mentioned ways -
Generation of rent receipt by providing concerned details.
Print the receipt.
Generated rental receipt, must be signed and stamped by the landlord.
Submission of rental receipt to the employer.
To know about the rent receipt format and the details it might include, let's move to the next section.
What is the Rent Receipts Format?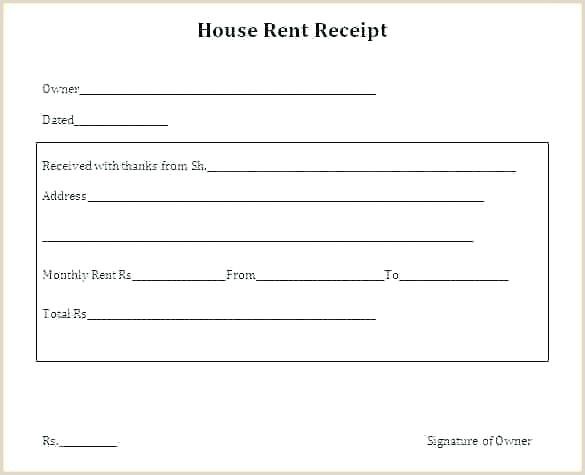 A rental receipt format includes below mentioned details -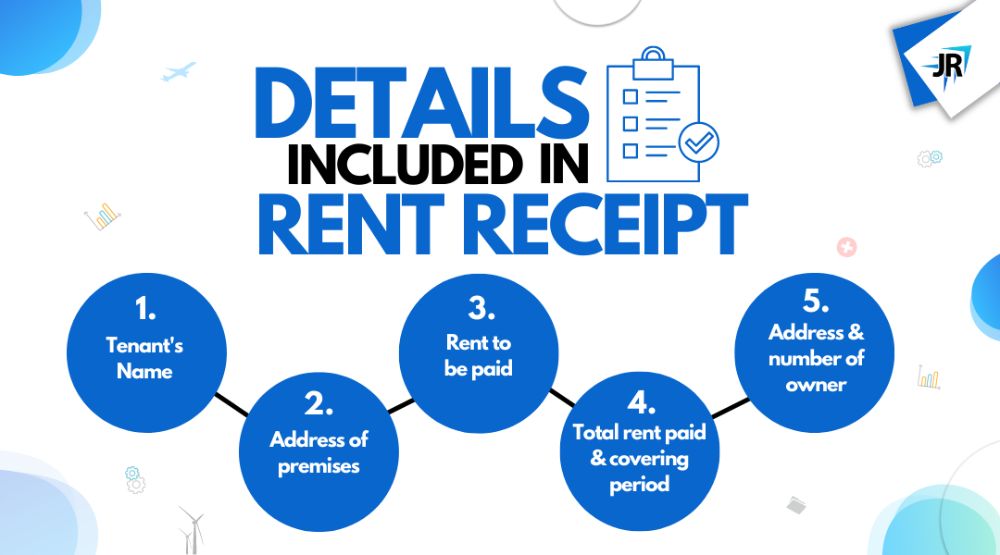 Name of tenant
Address or premises (rented)
Rent to be paid per month
Total rent paid and covering the period
Name and signature of the owner
Address and phone number of the owner
With these details, one can conclude that a rent receipt includes all the information, on the part of a tenant and landlord, both. 
Moreover, a rent receipt can be generated online through, let's see, how it can be done online.
How to Generate Rent Receipts Online?
Below mentioned are the steps involved in the generation of rent receipts -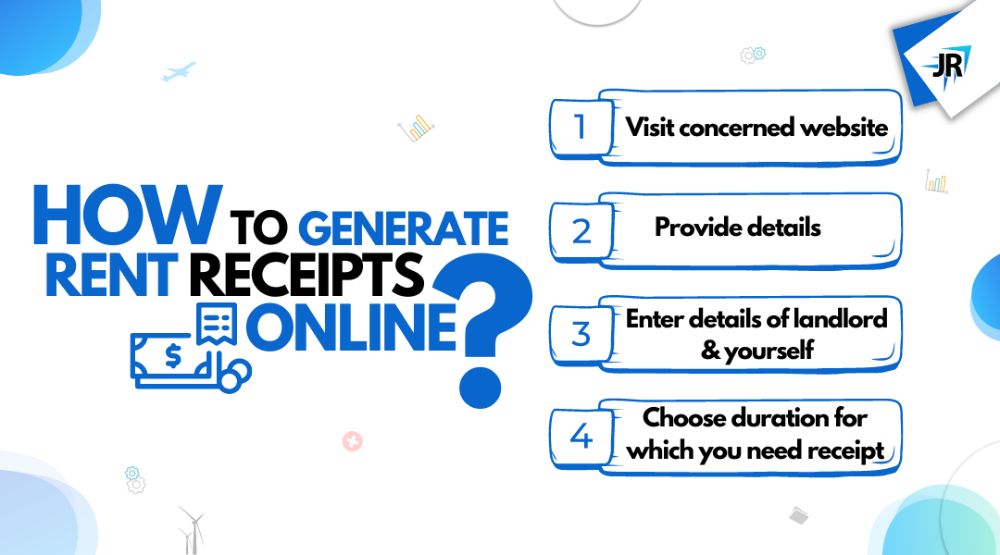 Visit the concerned website to generate rent receipts.
Provide the details of the amount paid and address.
Enter details of the landlord and yourself.
Choose the period for which you are willing to generate a rent receipt, it could be monthly, quarterly, or yearly.
That's all, with mere four steps you can generate rent receipts online, without worrying about the rent receipt format.
Since, it is clear, what is rent receipt format, is and how to generate rent receipts online, let's move to whether a revenue stamp is necessary on rent receipts.
Whether Revenue Stamp is Necessary on Rental Receipt?
Yes, a revenue stamp is crucial if the payment of rent is over Rs 5,000 per receipt. However, if the payment is made through cheque, then it is not required. 
For a better understanding, you can refer to the below-mentioned table -
| Mode of payment | Revenue stamp required or not |
| --- | --- |
| Cash up to Rs 5,000 | No  |
| Cash over Rs 5,000 | Yes  |
| Payment through cheque | No  |
Conclusion
JR Compliance is the finest choice to meet your corporate compliance needs because we possess the experience of completing over 10,000+ compliance certifications and registrations. Along with that, we have a strong background in providing hassle-free services globally. Thus, if a foreigner is looking to establish a company in India - they are welcome to reach us.
We are the top-notch choice to comply with your compliance with the experience of completing the registration of over 1000+ companies, including Pvt ltd, limited company, and more.
Get in touch with our experts to know more about our compliance services. Moreover, you can also reach us if you want to obtain a BIS certification, EPR approval, etc.