Why Trademark Registration Process is Important ? | Trademark Registration Online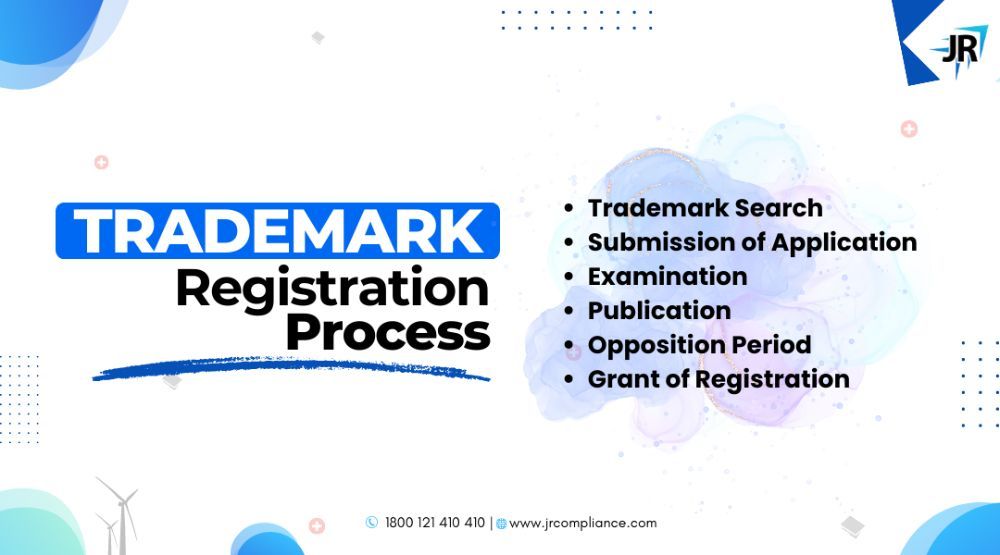 Elevate your brand's individuality by completing the seamless trademark registration process online through India's Leading compliance service provider - JR Compliance. For expert guidance regarding trademark registration, connect with our trademark registration consultants to actively revert your queries. 
What Defines a Trademark?
It comprises a recognizable symbol, pattern, or expression that facilitates the identification of a particular company's products or services. When applied to services, it is referred to as a service mark.
As businesses typically register their brands or emblems, trademarks play an important role in distinguishing your merchandise from your rivals.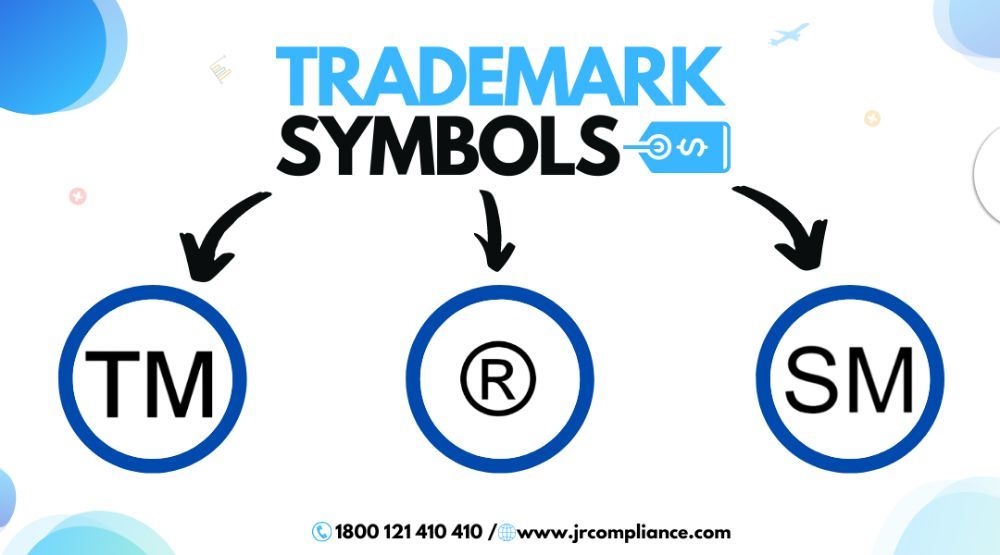 Is Trademark Registration Compulsory?
Trademark registration opens up business horizons, furnishes legal protections, and establishes a unique corporate identity, among other benefits. Thus, trademark registration stands as an essential step in acknowledging an organization.
At present, the trademark registry functions as an active and operational entity within the framework of the Trademark Act. In essence, it collaborates with the Trademark Registration Act, operating as a dynamic agency responsible for enforcing the provisions of the Trademark Registration Mark.
Trademark Registration Process
In today's digital and globalized world, securing your brand identity is of utmost importance. To make your business a prominent one, let us know the trademark registration process in India. The expert team of our trademark registration consultants will help you create a unique and remarkable business identity for your brand.
Visit our blog to learn about How to Register Trademark Registration in India.
A Step by Step process for Trademark Registration
There are many types of trademarks, such as words, phrases, symbols, designs, or combinations that can identify and distinguish the source of goods or services. To ensure your desired mark is unique and has not already been registered by others, conduct a thorough search before starting the registration process.
Online Trademark Registration: Many countries, including India, offer the convenience of online trademark registration. This streamlined process simplifies application submission, fee payment, and tracking. In India, JR Compliance oversees trademark registrations through its online portal and provides a proficient compliance service.
Application Preparation: Prepare a detailed application including information about the applicant, the mark itself, the goods/services it will be associated with, and a representation of the mark. Ensure accuracy and clarity to prevent potential delays.
Filing the Application: Apply through the designated online portal along with the requisite filing fees. The application will be assigned a unique filing number and will undergo a formal examination.
Examination and Publication: The trademark office examines the application for compliance with legal requirements. If no objections arise, the mark is published in the Trademark Journal. Third parties have an opportunity to oppose the registration within a stipulated time.
Opposition Proceedings: If an opposition is filed by a third party, a legal process ensues where both parties present their arguments. The registrar will decide whether to proceed with registration or deny it based on the merits of the opposition.
Registration and Protection: If no opposition is raised or successfully resolved, the trademark will be registered, and a registration certificate will be issued. This certificate grants exclusive rights to use the mark in connection with the specified goods/services, offering legal protection against infringement.
Procedure for Trademark Registration in India
Application Filing: As mentioned earlier, file your trademark application online through the JR Compliance portal. Ensure accurate details about the applicant, mark, and goods/services.
Examination and Publication: The Indian trademark office examines the application for compliance. Upon successful examination, the mark is published in the Trademark Journal for potential opposition.
Opposition and Registration: If no opposition is raised or is successfully resolved, the mark is registered. The registration certificate is then issued, providing exclusive rights within India.
Conclusion
Trademark registration, especially in the digital age, is a crucial step for protecting your brand's identity and reputation. Online trademark registration has simplified the process, with India offering an efficient online portal for submission. Additionally, international trademark registration and logo-specific registration add layers of protection for your intellectual property. By understanding the trademark registration process and its various facets, you can secure your brand's future and establish a strong presence in the market.