What is Trademark Search? Online Trademark Search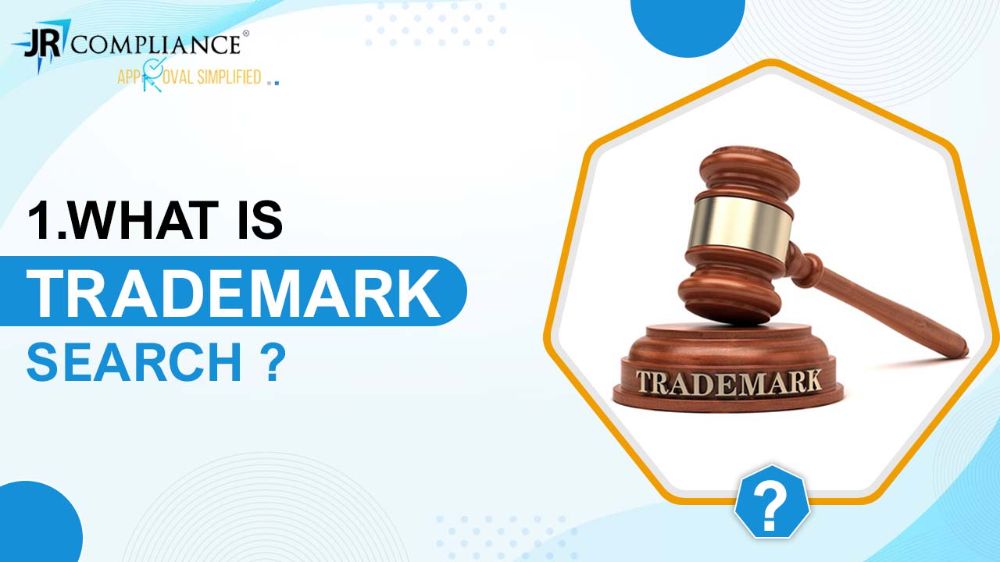 Trademark Search is a vital tool that helps you identify the trademarks already used within the market and gain insights into them. Further, it helps you determine whether someone is trying to violate your brand name and other brand-related identifiers of your company.
In this article, we will discover the importance and procedure of Trademark Search.
What is a Trademark?
A trademark is essentially a unique name, phrase, logo, symbol, design, image, or combination of these elements legally registered to represent a company. It distinguishes the goods and services of one company from other enterprises. 
In India, trademarks are regulated under the Trademarks Act 1999, and Trade Marks Rules 2017. When a trademark is registered under the act, it ensures that a third party cannot use the registered trademark without permission. 
  Classes of Trademark
According to the NICE classification of trademarks, there are 45 classes which are divided as 1 to 35 for goods and the latter 9 for services. Before conducting an online trademark search a class search is necessary to determine which class the product belongs to. 
Some of the most popular trademark classes in India are as follows:
Class 9 includes computer software and electronics

Class 25 includes clothing

Class 35 includes business management and advertising

Class 41 includes entertainment and education
Who can apply for a Trademark?
Private Firm
NGOs
Private Liability Partnership Company
OPC
Private Limited Company
Partnership Company 
Public Company
Things to consider before conducting an Online Trademark Search
Before conducting an online trademark search, it is necessary to make sure that you are searching with the right legal jurisdiction.
In India, trademarks are regulated under the Trademarks Act 1999, and Trade Marks Rules 2017.
In case, your company has applied for a trademark in another country, you must check with that country's trademark office as well. 
A meticulous search ensures that any potential conflict is avoided.
Purpose of conducting an online trademark search
Trademark search conducts a thorough analysis of your brand name, logo, phrase, and other identifiers. This information is then analyzed using the database of already existing trademarks. A trademark search would avoid any infringement of the applicable laws. And once your trademark is registered it ensures that no third party uses the registered trademark without permission. 
Benefits of online trademark search
Conducting a trademark search offers numerous benefits to companies looking to protect their brand identity. It helps you identify already existing trademarks and ensures that the trademark you choose is registered successfully, without facing rejection from the trademark office. A trademark boosts customer confidence and trust in the brand. It also opens the door for partnership and growth. It also gives you a legal right to stop someone from copying your brand name, logo, symbol, and other identifiers without permission. 

Procedure to follow for a Trademark Search
You can conduct an online trademark search through our trademark search tool or you can also get it done through the official website of Trademark Registration in India. 
Click on the 'Trademark' Tab then on the 'Public Search' tab. 
There you will find three categories- Wordmark, Vienna Code, and Phonetic. 
Enter your details, then click on the search button. 
The result will display the trademarks that are either registered, objected or abandoned. This will help you decide on the trademark. 
Once you decide on the trademark, register it to protect your brand and prevent others from using the identification marks of your brand. 
Trademark Registration
It is crucial to get your trademark registered as it gives you legal protection and rights of your brand, boosts its value, and increases customer's trust and confidence in the brand. 
Trademark Registration is more complicated than it appears which includes a no. of long processes and government follow-up. 
Documents required for Trademark Registration in India
You can save your precious time and effort by registering your trademark through JR Compliance- India's Award-winning Compliance and Trademark Registration Consultants. 
Get your trademark registered from the ease of your home. 
Initially, you are required to share the following details with us
Applicant's name
Business Type, Objective, 
Company's logo, name, symbol, slogan
Address of Registration
The documents that should be provided are:
Signed Form 48
Identification proof
Address proof
Business Proof
Udyog Adhaar/ MSME Registration
Procedure to Obtain Trademark Registration in India
Step 1: Check for trademark or brand name availability to make sure that your desired name and other identification marks have not been taken already or aren't too similar to an existing trademark.
Step 2: File a trademark application with the registrar of trademarks 
Step 3: Fill out the application correctly by including the necessary information 
Step 4: Once the application is filed, it is examined thoroughly to make sure it meets all the requirements.
Once the application is accepted successfully, the trademark will be registered and published in the Trademark Journal.
You can contact our Trademark Registration Consultants who will guide you through the process of registering your trademark if you are interested in doing trade nationally and internationally.